The Predator Tracker Application
Learn how researchers at Florida International University track and study big predators in the Shark River Estuary in Everglades National Park and explore their predator tracking data. Predator Tracker is a stand alone application based on a kiosk at the Museum of Discovery and Science in Ft. Lauderdale which features: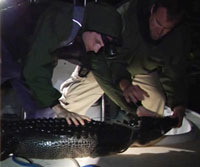 Videos
Watch videos about how researchers study the movements, behavior, and feeding habits of large predators (such as bull sharks, alligators, and snook) in Shark River.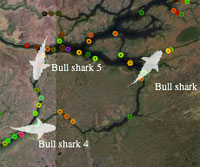 Explore the Data
View predator movements on a map of Shark River and see how they vary over time, season, salinity and temperature.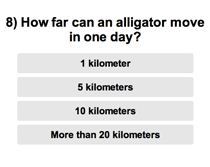 Test Your Knowledge
A quiz to test your knowledge after you've watched the videos and explored the data.